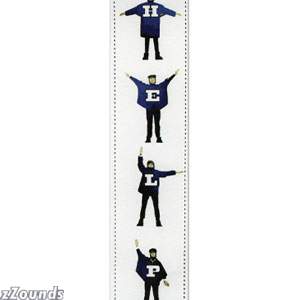 The world witnessed how the Beatles rise to the peak of stardom and dominated the 60's music scene and how they fall into drugs and controversies.
The world was shocked with the band's break-up followed by John Lennon's sudden death 10 years after and then George Harrison died of cancer.
But Beatlemania lives on, and fans would find a way to keep the Beatles alive. They would find medium to put the pieces together as if the "We are more popular than Jesus now" statement never happened.

And all that is left, are their juniors.

"So, I'm singing songs of love, Julia"-- Julia, Lennon/McCartney
It's easy to know that this song is for John Lennon's mother named Julia who was hit and killed by a car when he was 17 years old but many suggests that this song is also for John's first son Julian, named after Julia.
Julian is the only child to John's first wife Cynthia Powell. The fear that the Beatles will loss a lot of female teen fans forced John to hide the fact that he is married and has a son.

But when the media discovered John's real status, it didn't affect their popularity at all.

Julian became part of the Beatles' career, he attended the set of Beatles' film
Magical Mystery
Tour
and his watercolor painting of his classmate named Lucy O'Donell surrounded by stars inspired the song "Lucy in the Sky with Diamonds."
And when his parents divorced when he was 5, another Julian-inspired Beatles song composed by Paul McCartney made a mark -- "Hey Jude." The original title was "Hey Jules" but he thought that the name Jude was an easier name to sing.
Julian's first instrument was a Gibson Les Paul but in his musical debut at age 11, he was playing drums on the song "Ya-Ya" from the album
Walls and Bridges
.
Julian's first album entitled
Valotte
was nominated for Gammy Award for Best New Artist in 1985. His second album entitled "The Secret Value of Daydreaming" reached number 32 on the Billboard Magazines' album chart.
Born in New York City, Sean Lennon is the only child of John Lennon and his second wife Yoko Ono.
Unlike his half-brother Julian, his parents intentionally hid their musical lives from their son.
But at the age of 5, he made his musical debut by reciting a story on his mother's 1981 album
Season of Glass
. He continued collaborating with his mother until at sixteen he co-wrote the song "All I Ever Wanted" with Lenny Kravitz for his 1991 album
Mama Said
.
Of the two brothers, Sean is more "hooked" with the Beatles as he performes some Beatles songs such as "This Boy", "Across The Universe" and his memorable rendition of "Julia" for
Come Together: A Night for John Lennon's Words and Music.
He was singing the song not only as a tribute to his father but also to his grandmother Julia, mother Yoko and his brother Julian.
Many would say that he has a great resemblance to his father and he also sounds like him when he sings.
Next is James McCartney, son of Paul McCartney.
James is named after his father James Paul McCartney, he is the only son of Paul and his wife Linda McCartney.
Little is known about James as he kept his life private unlike his sisters who prospered from their father's fame; Stella McCartney, a well-known fashion designer and Mary McCartney, a noted photographer like her mother.
He was about 21 when his mother died of breast cancer. Later that year, James graduated from Bexhill College, and pursued studies in A Level Art.
It is said that James would refuse to tell his friends his surname and worked as a waiter in his early years.
He is noted in the music industry not for playing the bass like his father but for playing guitar and drums. He co-wrote few songs on some of his father's solo albums such as
Flaming Pipe
and
Driving Rain
while keeping his status under the radar.
But he could not hide his noticeable resemblance to his father that at age 30, he finally entered the limelight by making his US debut; performing at the Fairfield Arts & Convention Center, during the 4th Annual David Lynch Weekend for World Peace and Meditation in Fairfield, Iowa.
James is now on was on tour in February to March and working on his solo album.

"Olivia said that with Dhani up on stage, it looks like George stayed young and we all got old"-- Paul McCartney,
Concert for George
When George Harrison died of cancer in November 2001, Dhani Harrison entered the music industry as he completes George's final album
Brainwashed
.
His name came from the two notes of the Indian music scale; 'dha' and 'ni'. Although it can be pronounced as
Danny
, the traditional pronunciation is "Dhaa-Knee."
Dhani's first music lesson would have been from Ringo Starr at the age of 6, but when Ringo started to play the drums, Dhani got frightened by the loud noise sending him to his room screaming and never touched the drum kit again.

Dhani pursued a career as an aerodynamicist just to find out that it never suited him as he expected it would be.
And then he realized that he was actually following his father's footsteps as a musician.
One year after his father's death,
Concert for George,
organized by Eric Clapton gathered artists including Eric himself, Ravi Shankar a well-known Indian Sitar player, Jeff Lyne, Tom Petty, Jim Keltner, Joe Brown and band mates Ringo Starr and Paul McCartney.
Dhani played acoustic guitar for most of the concert and everyone was mesmerized as if it was George on stage playing the guitar because of their great resemblance.
Like Sean, Dhani also performs Beatles' classic songs and he plays lead guitar for the band
thenewno2
.
Zak Starkey, son of Ringo Starr (Richard Starkey), is widely known as the third drummer of Oasis and unofficial drummer of
The Who
.
Ironically, Ringo didn't want Zak to follow his footsteps as a drummer he wanted him to be a doctor or a lawyer and taught him how to play the drums only once at the age of 10.

But when his godfather, Keith Moon, drummer of The Who and one of Ringo's closest friends, came into the picture and saw the overwhelming talent in Zak, he gave him his first professional drum kit and became Zak's drum teacher.


At the age of 12, he was already performing in pubs. After quitting school, he worked at Hard Rock Cafe and became a sought-after session musician.

Although it's no surprise that he got his drummer hands from his father, many considered Zak's style more similar to his godfather and mentor - Keith Moon.

He is more energetic, more dynamic than his father way back in the 60's.

The world have never seen Julian, Sean, James, Dhani and Zak perform on one stage. They have separate paths and we wonder how and what could have been if they have formed a band together.
And as long as we see them perform we are
crying, waiting, hoping
that one
day in their lives
, they will
come together
on one stage and relive their father's legacy and we will be
glad all over
.
Oh
let it be
.